Hírek
IFF President forewords to the EFch 2016
2016. 08. 15.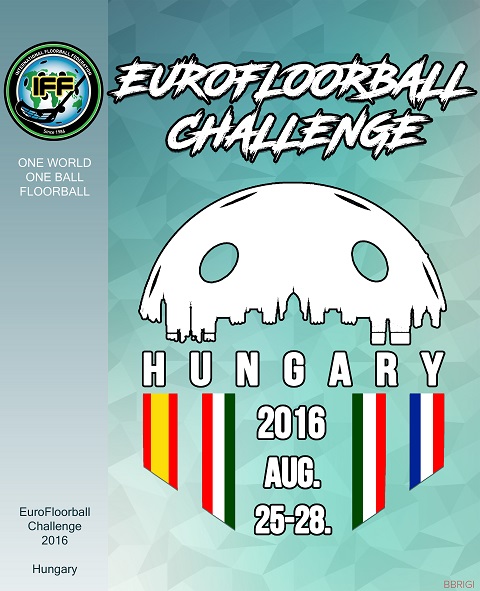 Tomas Eriksson looks forward for the EuroFloorball Challenge 2016 which will be held at Budapest, Hungary.
"Dear Floorball friends,
We welcome the participating eight teams for this very first historic tournament to Budapest in Hungary, and greet participants from France, Hungary, Italy and Spain much welcome!
The Euro Floorball Challenge is the championship tournament for the European national club champions ranked lower than the Euro Floorball Cup teams. The tournament will this year be played in one division but could, depending on number of registered teams, be played in several divisions.
The EFCh 2016 winners in both the Men´s and Women´s categories will qualify directly to the Euro Floorball Cup 2017. When the EFCh winners participate in the EFC 2017 they will get the equivalent of the participating fee in the EFC (currently 2500 CHF) as prize money for the EFCh win.
It is vital to promote and grow our sport, and hence more club level competitions are needed, not only for the Euro Floorball Cup and the Champions' Cup that already exist, and this is why we launch the EFCh. We need to work on how to close the gap between nations and clubs, and this is one way.
Floorball has taken important steps forward, in order to reach our Vision 2020 and a place in the Olympic Games. With the IOC President, Mr Thomas Bach, we see in his vision "Olympic Agenda 2020", a lot of initiatives, including possible rotations of sports on the Olympic program, and hence the "upgrading" of the World Games.
Concerning multi-sport events Floorball is successfully now on the World Games in July 20-30, 2017 in Poland, in the city of Wroclaw. Taking part in these multi-sports events requires that we really go public, on all levels and communicate the important values that Floorball possess, showcasing Floorball with many spectators, and a good youth oriented atmosphere, continuously having all matches streamed on the internet. Plans for TWG in 2021 in Birmingham, Alabama USA, is good on its way in good co-operation with Floorball USA.
The IFF conveys our gratitude to the beautiful city of Budapest and the Hungarian Floorball Federation, for your good management, support and commitment, and wish you full success with the historic first ever organised Euro Floorball Challenge.
On behalf of the entire Floorball family, I greet all the participants; athletes, officials, volunteers, spectators, sponsors and co-operating partners and the representatives of media, heartily welcome to the European Floorball Challenge.
Looking forward to thrilling matches!
Tomas Eriksson
IFF President"